Looking For Canon ImageRunner Advance 4535i Monochrome Laser Multifunctional Office Printer By Mississauga
Looking For Canon ImageRunner Advance 4535i Monochrome Laser Multifunctional Office Printer By Mississauga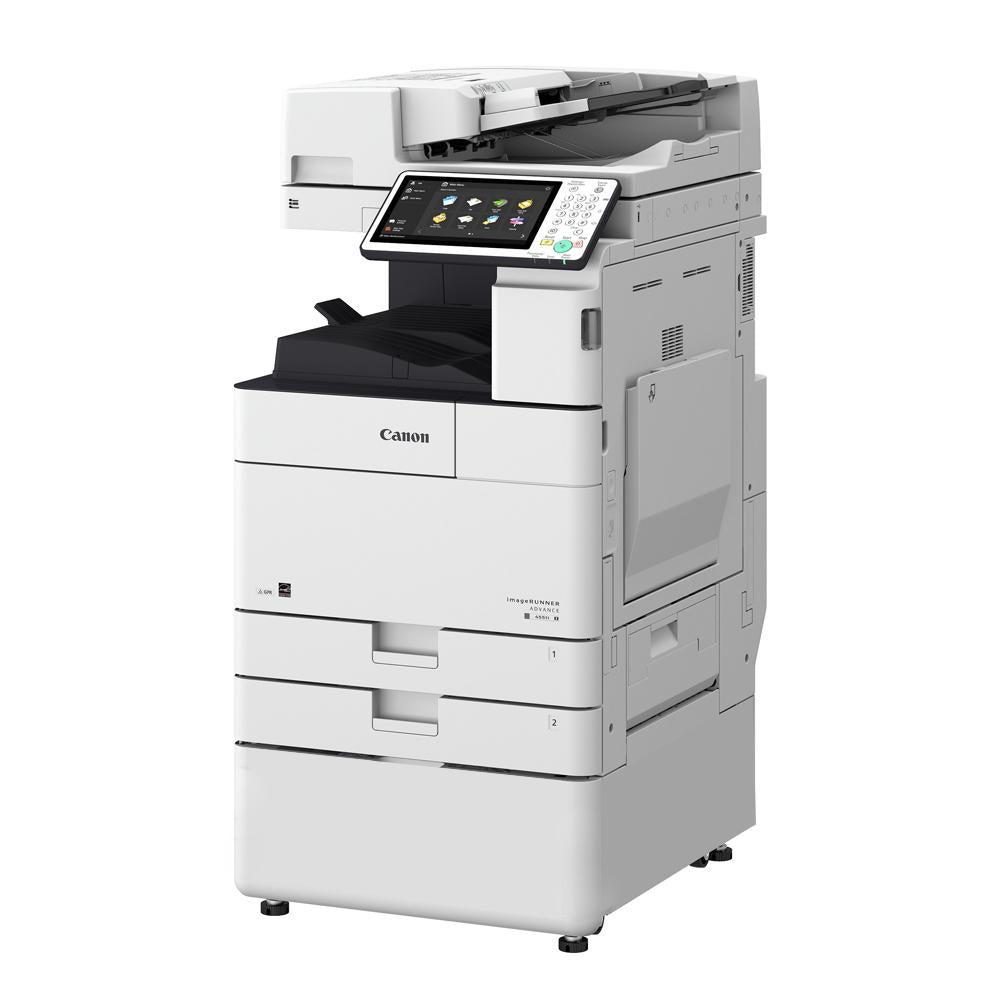 Call 905-326-2886 We are ready to help! 
Lowest Copier Prices by Mississauga !!!
Can Print up to 51ppm in black & white.
It can scan up to 160 ipm.
Maximum sheet capacity of 6330 pages.
 Why Buy a Gently Used imageRUNNER ADVANCE 4535i
Whether you are seeking to replace equipment coming off-lease, or are in the process of beginning a new business or work site, buying equipment like copiers and computers is essential to keeping a well-running space. However, finding the best equipment at a great price can be frustrating. With the rising costs of such office equipment, many consumers are choosing from one of the many gently used Xerox WorkCentre 45351i Multifunction copier on the market instead of buying new. If you are in the market for new office equipment, consider the following advantages of buying gently used copiers over new office equipment bought in-store.
Canon imageRUNNER ADVANCE 4535i Introduction
The imageRUNNER ADVANCE 4535i Series is designed to deliver consistent and reliable performance to busy departments and work environments. With an efficient, compact design, these intelligent systems work seamlessly within fleet environments, offer an intuitive user experience, and integrate with Canon's holistic business solutions to help address your needs. 
The cost Effectiveness of Canon imageRUNNER ADVANCE 4535i
 Purchasing a gently used or refurbished Canon imageRUNNER ADVANCE 4535i Multifunction copier is always a more cost effective and economical option than buying a new machine. Often, you can find a fully functioning used model that had just come off-lease or had just been repossessed at prices as much as 70 percent lower than its original sticker price. Saving money on gently used copiers allow businesses and individuals to invest their precious and limited financial resources in other avenues where it is needed more.
Workflow Efficiency
An intuitive user interface with a large, responsive, colour touch-screen with smartphone-like usability helps make it easy to carry out tasks.
My ADVANCE enables users to have a unique, customized experience that's tailored to their specific workflow needs. Settings, such as display language, initial log-in screen, and accessibility options, can be synchronized across multiple devices for consistency.
Canon's MEAP platform supports a range of integrated solutions designed to help simplify workflow and achieve a holistic business solution.
Scalable support for mobile and flexible work styles can help increase efficiency by allowing workers to capture or print documents and access certain cloud applications.1
Scan and convert documents to Searchable PDF, Microsoft Word, and Microsoft PowerPoint files through a single-pass, duplexing document feeder that holds up to 150 originals.
Intelligent features, such as motion sensor technology to wake the device from Sleep mode and the ability to remove blank pages when scanning, can help maximize productivity.
Cost Management
The ability to apply print policies, monitor output, and restrict usage by user can help reduce unnecessary printing, enable cost recovery, and help save money on paper and toner.
Tight integration with a variety of output management solutions, such as optional uniFLOW, provides the ability to carry out detailed tracking, reporting, and cost analysis.
Quality and reliability, combined with remote diagnostics contribute to maximizing uptime and can help reduce time spent by IT resolving issues.
Consistent user operation, paired with remote and centralized fleet management, can help simplify IT management of a single device or a fleet of devices.
Security 
Control device access by using the standard Universal Login Manager application for authentication.
Help limit unauthorized distribution of sensitive information with an array of standard and optional document security features.
Help facilitate information privacy and security by controlling access with IPsec, port filtering capabilities, and SSL technology.
Device and Fleet Management
The ability to preconfigure devices makes installation easy, and fleet management is simplified with the ability to synchronize settings across multiple compatible devices.
Canon's device management tools provide a centralized point of control across a fleet of devices, including the ability to check device status and consumables, turn off devices remotely, capture meter readings, and manage address books and printer drivers.
Standard genuine Adobe PostScript and PCL support integration with enterprise applications, and legacy systems help streamline business processes.
Sustainability
Fusing technologies, QF toner, and selectable Sleep mode settings help achieve low energy consumption.
Help minimize waste with default two sided printing, the Secure Print feature, and the ability to hold print jobs, preview them, and change print settings at the device so you can achieve the results you want the first time.
ENERGY STAR certified.
Quality and Reliability
Canon's signature reliability and engine technologies contribute to high-quality output to meet the needs of busy departments.
Outstanding imaging technologies and toner allow for consistent images in rich black-and-white tones and 1200-dpi print resolution.
Designed to achieve maximum uptime with status notifications to help keep supplies replenished. These models also include intuitive user maintenance videos, the ability to replace toner on the fly, and automatic job rerouting (with optional solutions).
MANY MORE BUSINESS OFFICE MACHINES AND LASER COPIER FAX 11X17 PRINTERS ARE AVAILABLE FROM XEROX SAMSUNG LEXMARK HP HOWARD PACKARD TOSHIBA CANON IMAGERUNNER ADVANCE MINOLTA BIZHUB KYOCERA MITA RICOH BROTHER AND MORE WWW.ABSOLUTETONER.COM
Servicing the G.T.A. and Surrounding Areas

Brampton, Burlington, Etobicoke, Halton Hills, Markham, Milton, Mississauga, North York, Oakville, Richmond Hill, Scarborough, Toronto, Vaughan, Pickering, New Market, Maple

All Multifunction Copiers, used photocopiers, Repossessed copiers, canon printer, used office copier, used office printer, copier rental, photocopier rental, copier lease, copier leasing, Rent a copier, Lease a copier, hp printer, Xerox printer, Lexmark printer, brother printer, Ricoh copiers, Buy copier, Mono Printer, Buy copier, Brampton, Desktop Printers, Lease copier Mississauga, Lease copier Brampton, business copier, professional copier, photocopier leasing, new copier, lightly used copier, like a new photocopier, lightly used copier, cheap copiers, cheap printers, color copier, color photocopier, black and white copier, black and white copier, office copier, office photocopier, repossessed copier, repossessed photocopier, copier warranty, photocopier warranty, Copier service.