Commercial Printing Machines For Your Business
Commercial Printing Machines For Your Business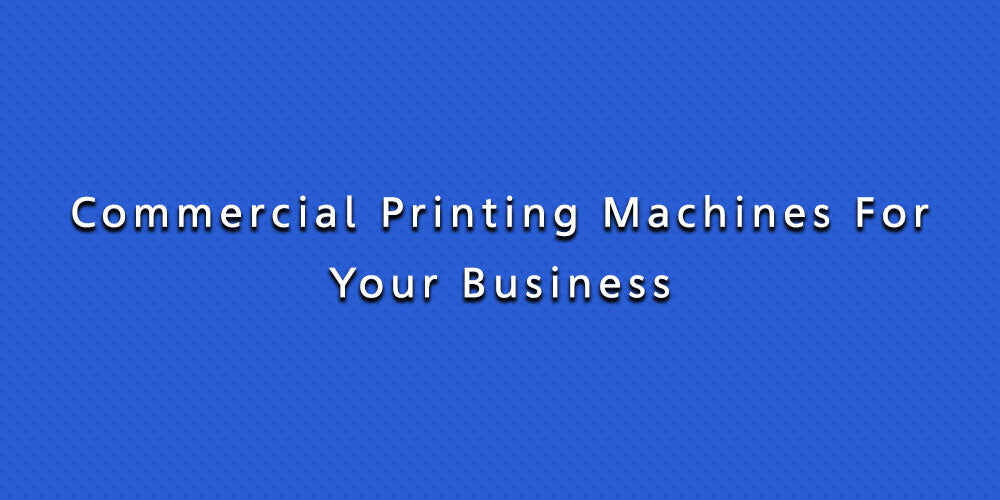 Commercial printing is printing undertaken on a large scale. For large scale printing you need commercial printing machines. Commercial printing is one of the largest branches of the printing industry. Commercial printing machines find their application mainly in the publication of books, magazines, newspapers and outdoor advertising. Commercial printing machines are very useful in situations where bulk printing is to be finished in a specified time.
Most commercial printing machines give better quality print than the residential printing machines. Commercial printing is also important when the user wants the copies to be folded, stapled, embossed or stamped. Commercial printing usually costs more than ordinary printing, but they produce better copies than the others.
Commercial printing machines require certain additional facilities for functions such as lithography, photo printing and full color printing. Commercial lithographic printing is the process of printing artwork on a smooth surface. The lithography process usually requires an entire print block to come in contact with the sheet of paper. This paper gets the desired image with the help of a chemical process. Since the print used in the lithographic process is flat, it is also known as the planographic print process.
There are many industries having lithographic printing of letterheads, labels and other high demand stationary items. Commercial lithographic printing process is the ideal method for printing text and illustrations. It can be used in general commercial printing, quick printing and printing of business forms and legal documents.
Commercial photo printing machines are used to produce bright and high quality photos. Printing machines that are manufactured for home use are not suitable for producing quality pictures.
Even residential printing machines with color printing facilities do not match with the finish and elegance of a commercial printing machine. The cost of commercial photo printing machine ranges from $1,500 to $2,500. The size of commercial printing machine is bigger than the home printers.
Print Finishing Machines Admin